---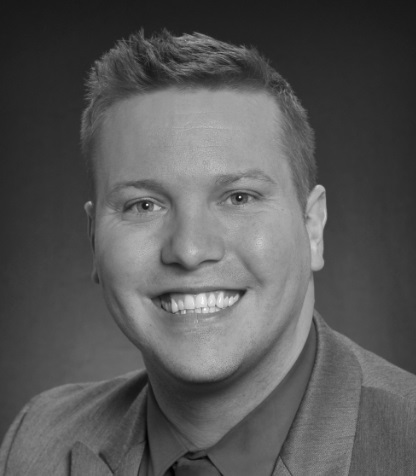 Thank you to the team at MLMS Assistant. You customized my Placester website very quickly, and I am thrilled with the content and the design. This is perfect as a real estate IDX site and a recruiting site too. I love it!
- Zach Younger, Director of Marketing & Technology
---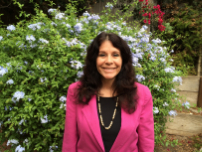 I am a Realtor who hired MLMS Assistant to prepare my website for selling high end properties.  I was amazed how simple the process was – pick a template, submit a photo, provide my contact info and testimonials, and poof!  My website was put together within a few days!  The website is far superior than what I expected.  The gorgeous high quality images of luxury homes really stand out.  They even selected a home to put behind my headshot that makes me look like an Italian Baroness.  Imagine!  The website has idx technology so my prospects and clients can search the mls to find a home to buy, determine what their mortgage will be, then contact me from the website.  Tina at MLMS Assistant helped put this all together.  She was great.  She responded quickly, answered all of my questions, was professional, and prepared a website that is worthy of being called "artwork".  I am so relieved to find a quality website builder you can count on for excellence.  Thank you MLMS Assistant!
- Vicki F.
---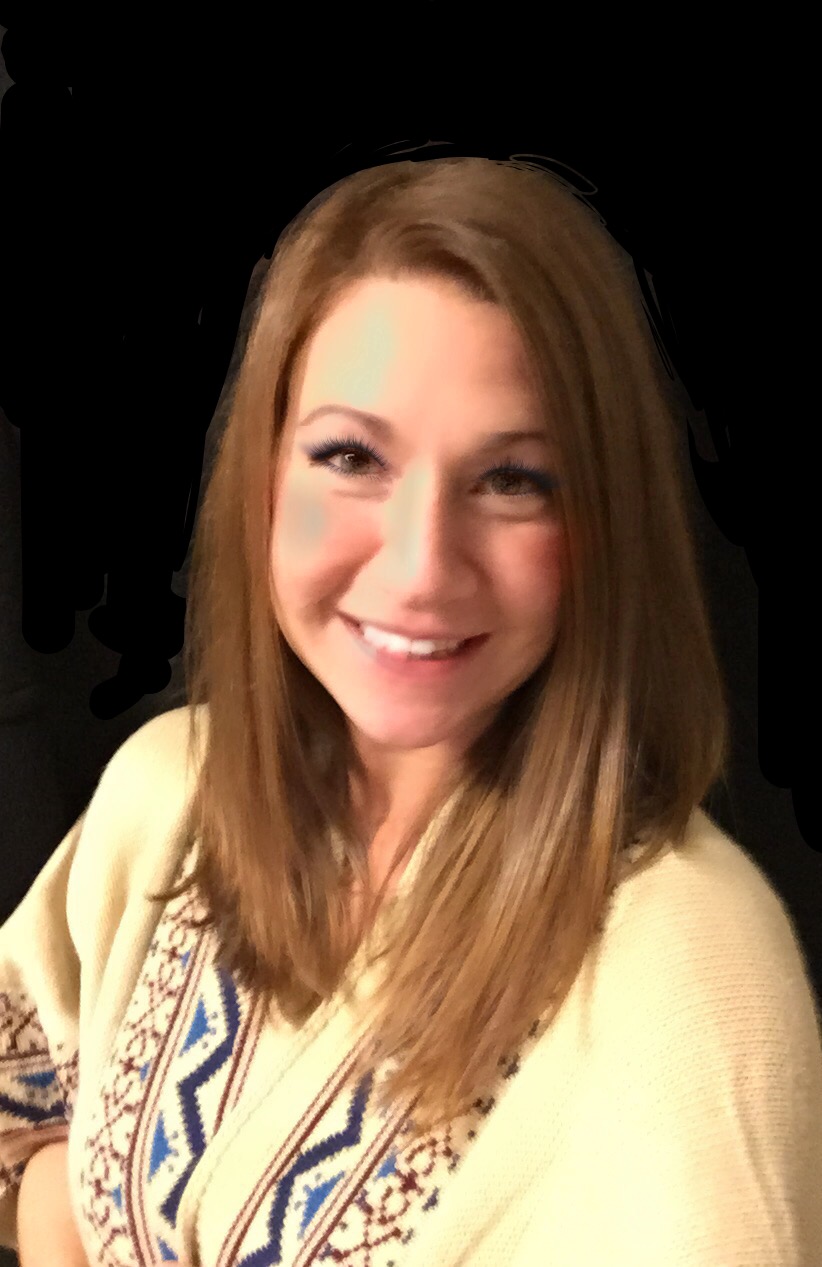 I just wanted to tell you how appreciative I am have to have gotten the chance to work with Tina Miller, your eTech coordinator. She has been helping me with my marketing materials and has been nothing less than fabulous. I can tell she is smiling from over the phone, always. She has dealt with my irradic schedule and having to reschedule appointments over and over and I never felt like I was inconveniencing her. She has a great spirit and is very focused on the customer having a positive experience. Hiring her was a smart move. Well done Brittany and Tina!
- Andria Porter, Agent, Fort Collins, CO
---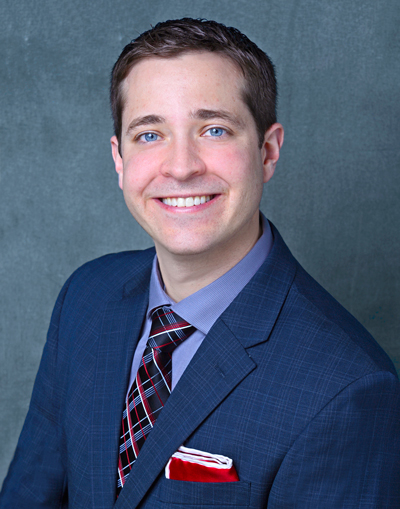 Candice and the entire MLMS assistant team is always there to my transition agents and I whenever we need them. Not only have they created progressively creative marketing pieces for us, they have the advice and service that most marketing companies do not provide.​ We have been working with them for a year now, and they have helped me save a ton of time in branding my business, upgrading my website, and helping me transition agents to my team. Thanks Candice and the entire MLMS Assistant team!
- Chris Perry, Team Leader
---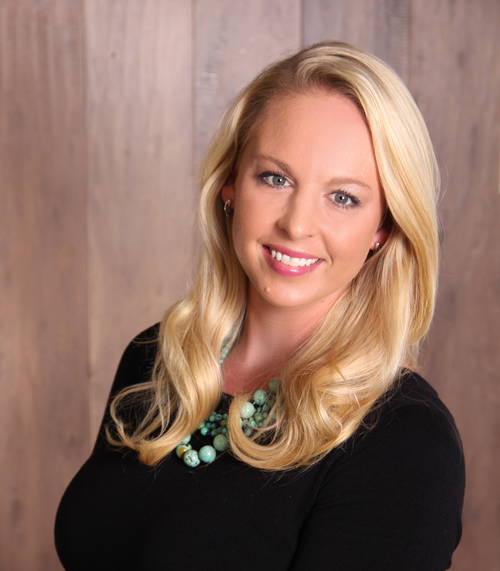 All I can say is wow! You have been a tremendous asset to us and I want to say thank you so much!  You and your team have this down to a science and we are so impressed by both your professionalism and our final product.
- Arabella Brockett, The One Group, Maryland
---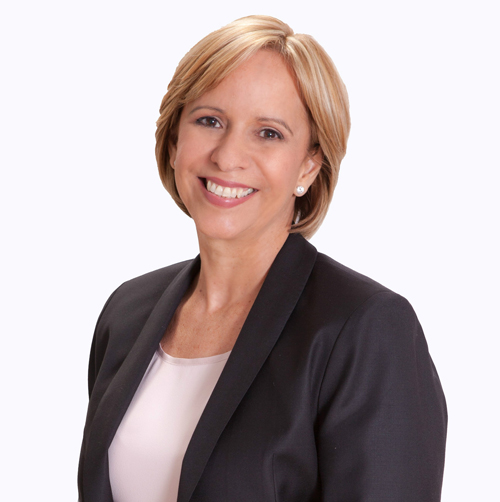 I am a customer and in the years I have been in business I have never experienced such an amazing Professional person. My dedicated concierge is so helpful and so professional, knowledgeable and has all the good qualities an employer would want. Good employees are hard to find.
- Maria C. Prieto, Agent, Coral Gables, FL
---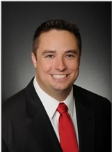 Through the MLMSassistant team we have been able to absolutely up our game in terms of retention nd agent connectivity.  Having our monthly retention, birthday touches etc. done for us is invaluable!  Furthermore; bringing to the table the services of on demand marketing services for our agents and the ability to refer them to MLMS for custom work is fabulous, and our agents love the seamless process.
- Jerimiah Taylor, Team Leader, Carmel Valley/Del Mar
---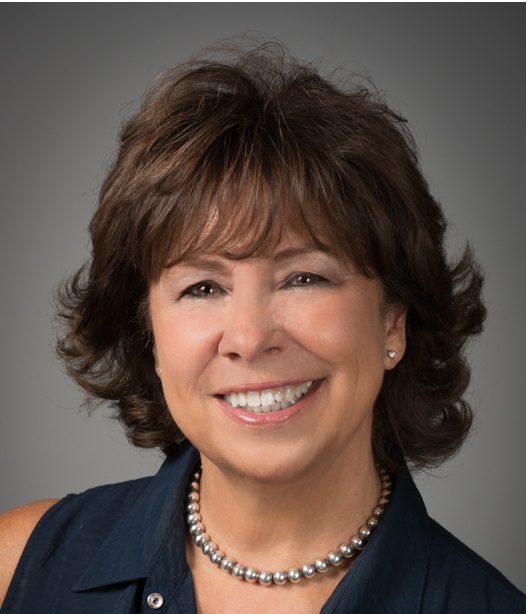 I received outstanding service from my concierge while using MLMS Assistant.  I highly recommend her and their company to any realtor needing professional services from this amazing company. 
- Rebeca Guaty Borges, Realtor, Coral Gables, FL
---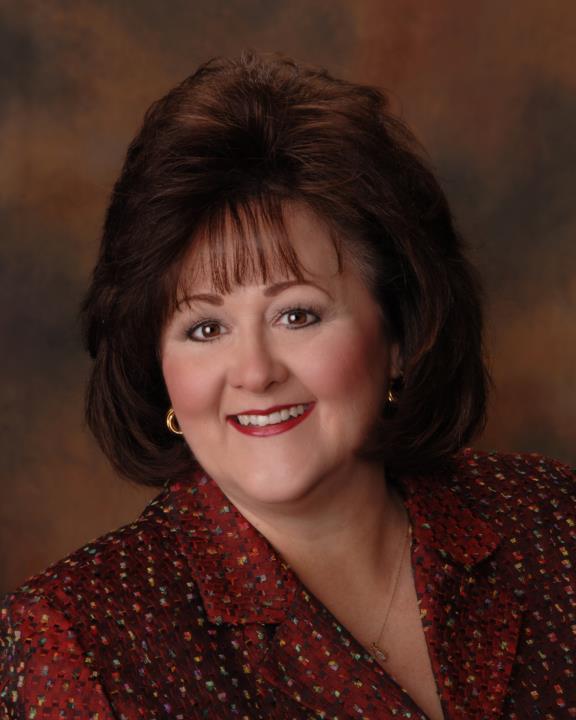 MLMS Assistant just took amazing care of 2 HUGE agents we brought over.   They loved the product and loved the service they received.   
- Robben Mathews, Team Leader, Peachtree Rd, GA
---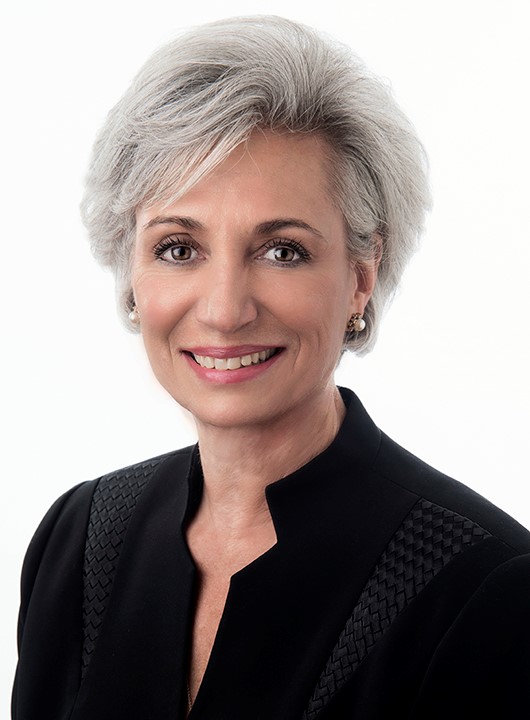 YAY! Brilliant! So easy…and IT WORKS…I will sleep well tonight! Above and beyond ya'll go for the Agents.  I will sleep well tonight knowing I have made the right choice…and many thanks to Dallas as well!!!
- Sarah Stone, Agent, Temecula, CA
---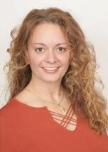 We appreciate all your team's hard work, effort, patience, and time!!! Thank you very much for all you have done for us.  Our team is extremely grateful!
- Jaime Gervasi, Associate Broker & Team Leader , Legacy Metropolitan
---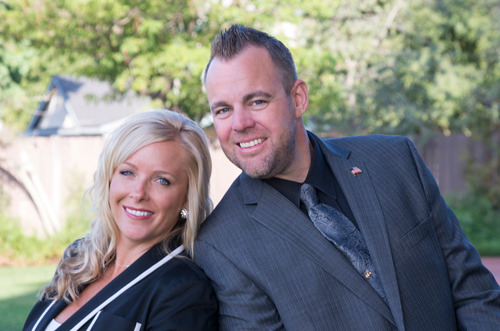 Like it, share it, tweet it, #it, post it; love it.  As the way we communicate changes over time some things should always remain the same in business, professionalism, client satisfaction, and your word.  These are things we value at TeamOttosen.com and these are the things we have found in working with the Michael Lewis Marketing Suite & MLMS Assistant. Team Ottosen partnered with MLMS Assistant to create a full bookshelf of high quality marketing material, website customization, and a 33 touch marketing campaign. The only way this gets better is by telling you how inexpensive the price of their marketing materials are; mailed! When conducting our due     diligence we found them cheaper by over $2.00 when compared to a national competitor on some materials.  Save time, save money, while improving your marketing plan with MLMS.
I cannot thank you enough!
- Ryan & Traci Ottosen, Team Leaders
---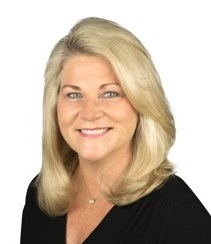 Tina has been a lifesaver from the very first phone call.  She and her team were very informative, professional and very patient with us as we were starting a new business and working to get all of our systems in place.  Tina was always quick to respond and always made sure that we understood the process.  She was absolutely a joy to work with.
- Tammy Weber, Agent, Austin, TX
---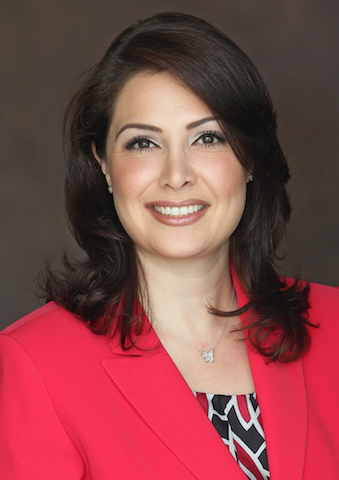 I can't thank you and your team enough for making my website fabulous. I love everything about it. I feel like even though your team did not know me they were able to capture from the colors of my Logo what I wanted to portray on my website. Thank you, Thank you, Thank you! I will spread the word in my office on how great you guys are and more people should sign up with you guys!!! I was with Coldwell Banker for 5 years and never received the service you guys provided me!!! Thank you! Mahshid 
- Mahshid Garakani, Agent, Calabasas, CA
---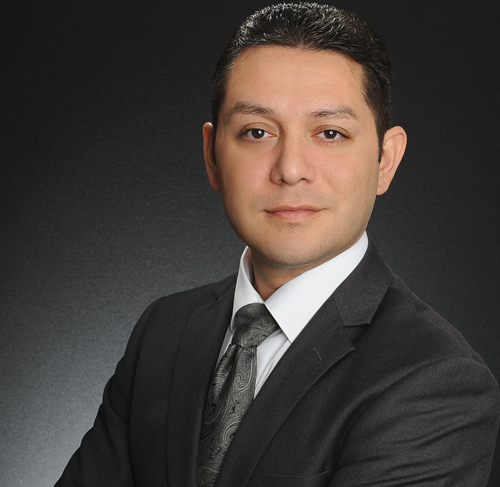 You were extremely helpful and you guys did a great job, thank you for everything. I feel super legit now.
- Gabriel Olguin, Productivity Coach, Los Angles, CA
---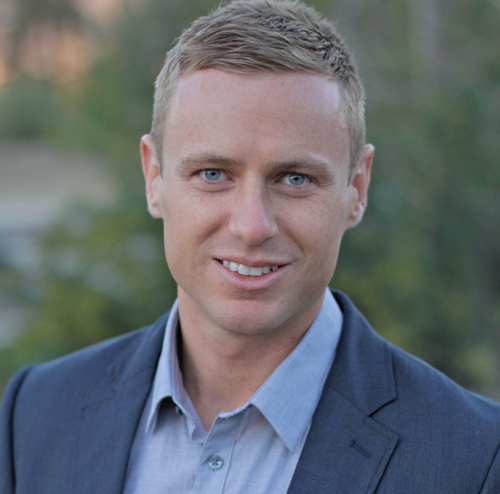 Truly impressive teamwork and product! I knew it was time to revamp my marketing. After some resistance and hesitation I finally pulled the trigger on hiring Michael Lewis and his team affiliates to support me in my new marketing venture. For lack of better words… Wow! True professionals on all fronts. My concierge was an absolute pro and a pleasure to collaborate with on all of my marketing needs. Thank you everyone involved in making this an awesome experience!
- Jared Musser, Agent, Beach Cities, CA
---

Thank you so much for the quick turnaround on this - she is a Mega Agent transferring in, so your quick work makes us all look good!  It is our hope that this transition will pave the way for a few of her colleagues to join us as well, so to have her finished same day when we didn't even ask for it is really icing on the cake. You guys are awesome on so many levels - I can't thank you enough!
- Susan Cole, Director of Agent Services, OK
---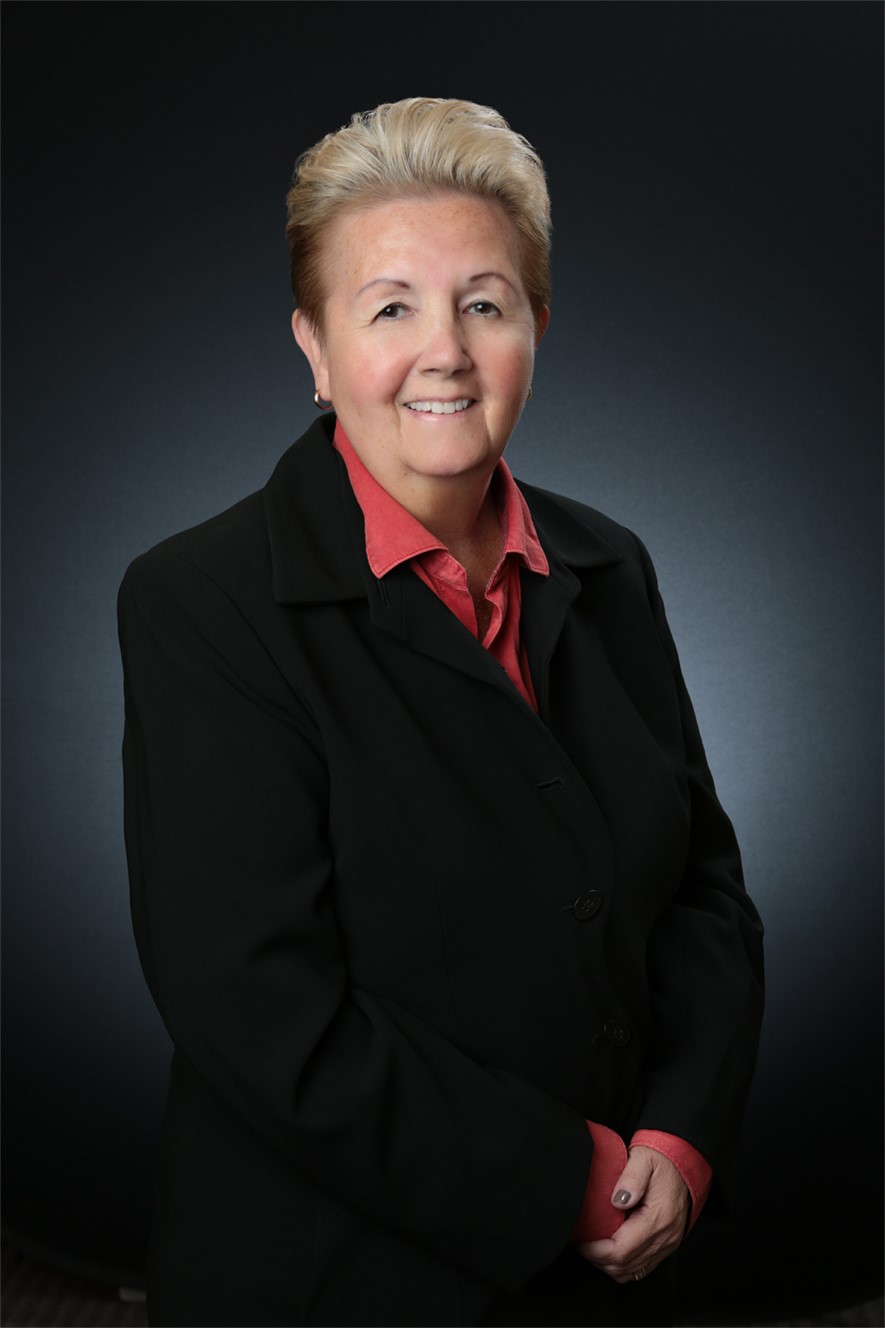 Tina Miller has been the shining star in my MLMS marketing campaign since day one. I've been a real estate broker for 19 years and I have never done any marketing besides a few  flyers. Thanks to Tina, my Keller Williams business is off to an exciting start as my marketing materials are first class in every aspect. Tina has shown me marketing materials that take my business to completely new levels. I get great service and professionalism every time we talk.
 Tina's comprehensive help allows me to pick my advertising campaigns and that allows me to concentrate on selling while MLMS Assistant does the hard work of reaching all my current and potential clients with my business ideas to solve their real estate needs. Tina is my rep and I'll never use anyone else.
- Taylor Kelly MPA
---
Candice:
 I will like to point out how professional, honest, and trust worthy you are. Stepping into MLMS and having someone take over was an enjoyable experience because not only did you complete it in a timely manner and have everything up and running, but you communicated with me throughout the entire process. You have made this the best experience for me and it means a lot when you can trust someone to take over certain parts of your business.
 Thank you, from the bottom of my heart to the top for being here for me on a professional level, acting so quickly to get things done, and for communicating with me. You as I said a year ago, are a TRUE Rock Star! 
 I truly appreciate you!!!
- Kristle Breland, Realtor, First Atlanta
---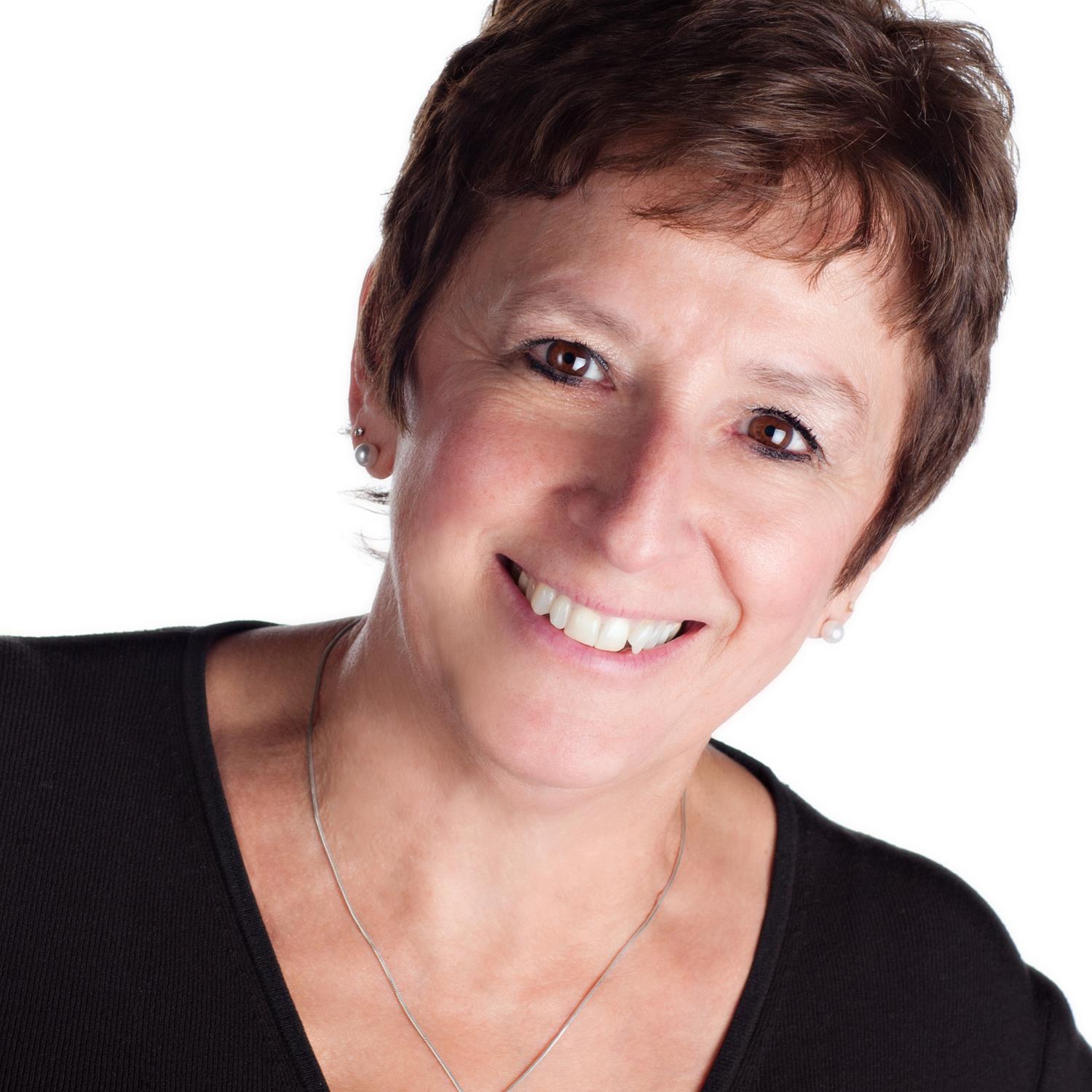 Dallas was extremely patient with me - he was persistent and provided good information and guidance. My two listings were accurately depicted and reflected without typos or issues of quality. Dallas listened to and noted my suggestions for communicating more clearly to new agents as to what is available to them and how best to utilize the services of MLMS Assistant.

I have not yet seen the end product - (due to my own delays only), but look forward to seeing, touching and sharing them.
I am happy to recommend the efficient and broad spectrum of tools available. This option allows for one-stop shopping for the various marketing pieces an agent might choose to utilize in their business. Once the template is selected and the various personalized elements uploaded - the products are available to the agent as either a pdf which can be printed locally, or 'ordered' and printed and mailed by MLMS directly.

I'm still learning about the manner in which these materials can be obtained - and will share with my leadership team as I do.
- Mary Puccio, Agent, Boise
---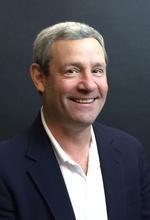 My broker is very happy I've hired you & the team at MLMS as my virtual assistants; they will be highlighting the great value (and great work) you and the rest of your staff at MLMS provide to all of the other agents in my office, too! Thanks!
- Mark Izzy Israeli, Agent, South Nevada
---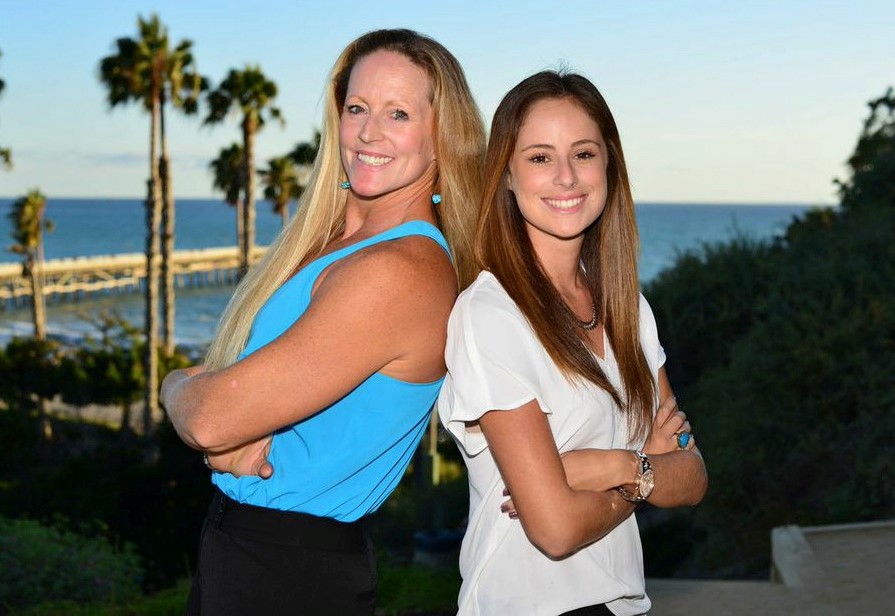 About five months ago, my partner Summer and I found ourselves completely overwhelmed with the "technology" needed to be on top as real estate agents. After watching a short presentation on Michael Lewis Marketing Suite we knew that was a program we needed to invest in. However, we were so busy, and just didn't have the time or patience to figure it all out. We signed up with MLMS assistant, and "oh what a relief"". Our original contact was extremely helpful in setting up out website, flyers, postcards, you name it. Since signing up for our original package we have called MLMS assistant several times with questions and in need of help. It's great when you call an 800 phone number and a real person, with answers, picks up. We have been helped by both Dallas and Deana over the months, and we will continue to call on their services. Thanks!
- Brandi and Summer Cumin, San Clemente
---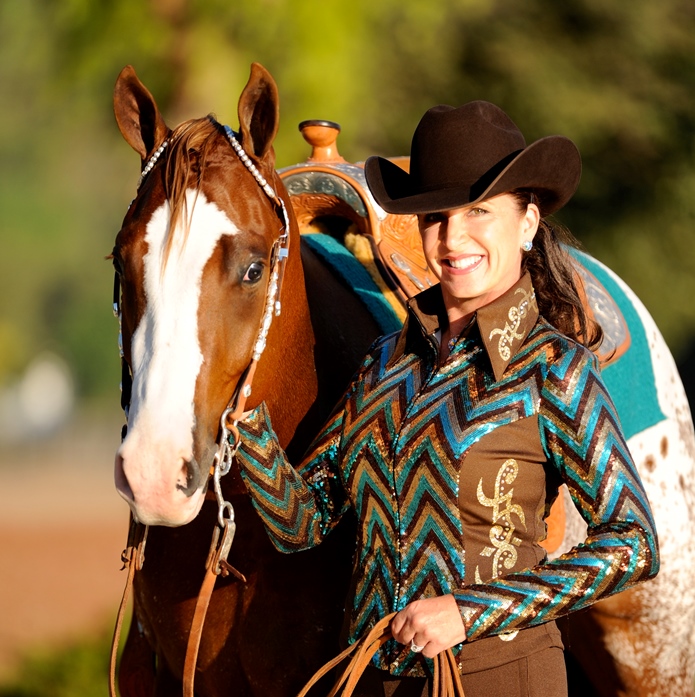 I love the Newsletter that was designed for me. I send it out monthly and I have been getting comments from the community that I am providing a service that has been lacking. Thanks MLMS Assistant
- Jewels Farmer, Agent, Norco
---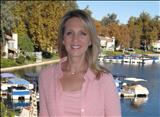 I recently made the decision to transfer my real estate business over to Keller Williams. It was important for me to immediately have an updated website, and get my clients transferred over to e-edge database, but felt a bit overwhelmed with the new technology. After being referred to Brittany at MLMS Assistant I felt instantly at ease. Brittany assigned one of her Virtual Marketing Specialist to take care of everything. For a very reasonably one-time fee, they created the perfect website, transferred and organized all my clients into the database, and created a fantastic mailer to let everyone know of my change to the Keller Williams Family. I would highly recommend their services, I couldn't be more pleased
- Christy Bassiri, Agent, Westlake Village
---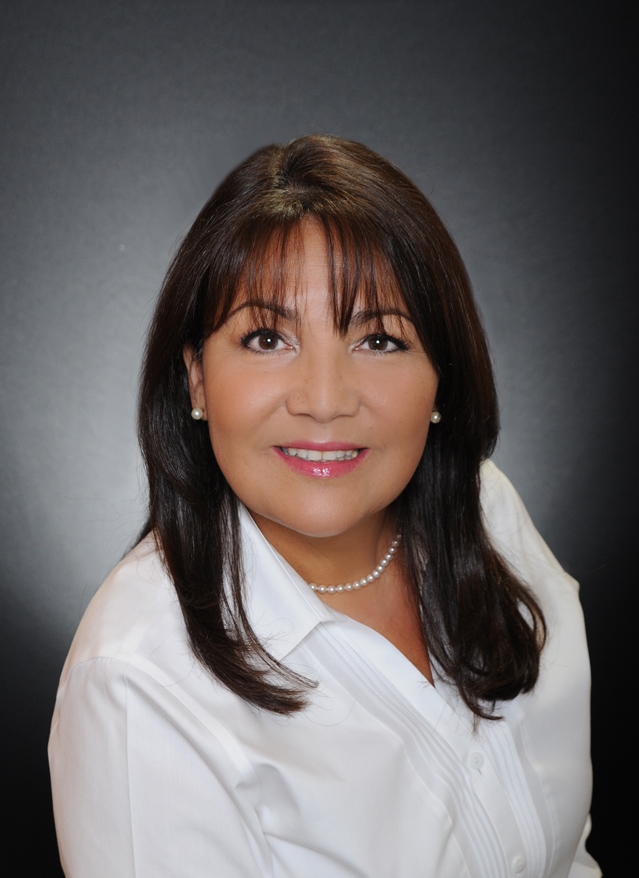 I am a relatively new agent and need all the help I can get.  I was so impressed with Deana and her willingness to keep after me to get the materials I ordered completed.  She was so patient once she finally got me to call her back! She was very knowledgeable and answered all my questions.  I look forward to working with her and MLMS Assistant in the coming weeks and months. THANK YOU!
- Helen Couso-Vasquez, Agent, Whittier
---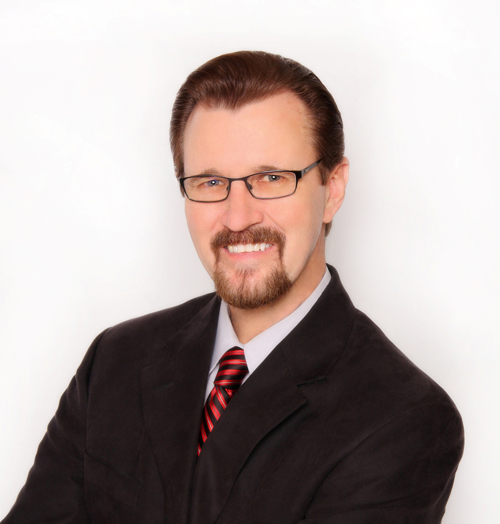 Candice and MLMS Assistant were outstanding to work with. Their patients and knowledge helped us design one of the most important parts of our business, our website. I would highly recommend their services to co-workers, friends and family. Whenever I have a need, I call Candice directly and she is always there to help me.
- David D. Wilson, Agent, Brentwood
---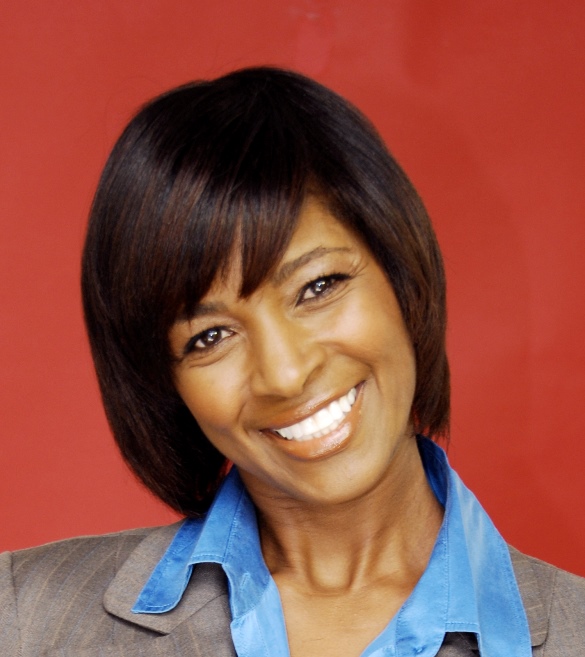 I AM SO EXCITED!!!!! MLMS Assistants are amazing!!!!! Thank you for your due-diligence! Customer Service is AWESOME!  It would have taken me a kazillion years to have setup this website, but you guys are WONDERFUL!
- Angela McCloud, Agent, Long Beach
---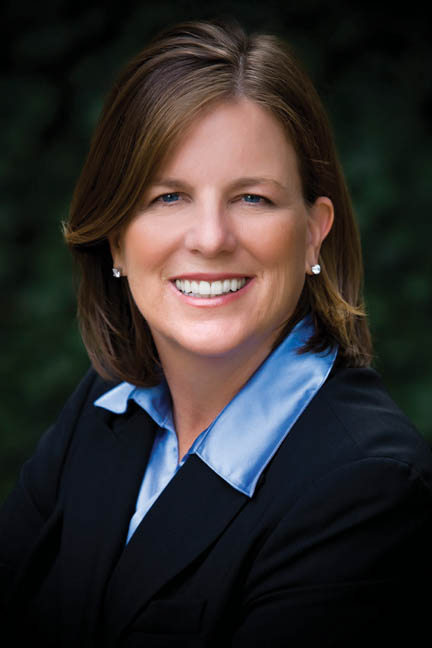 MLMS Assistant has taken all the worry and hassle out of my marketing. They are responsive and easy to work with and the best part is they make my products look fantastic at an amazing price.
- Mary Vavuris, Agent, Menlo Park
---
I want to thank Tina Miller for helping me with my website.  She was extremely patient with me while I was deciding on pictures and materials to use on my new website. Her suggestions worked out perfectly, and now my site looks clean, updated and professional. A half hour after I approved the final page, a lead came in on one of my active listings!! 
- Colleen A. Kelly
---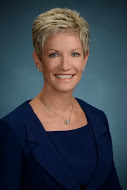 I want to let you know that I appreciate your time and talents in putting together my Premier Bookshelf and marketing campaigns. Your knowledge of all of your products is superior and their application to my needs is equally so. MLMS is a pleasure with whom to work!
I look forward to working with Michael Lewis Marketing and to listing many homes with the aid of your materials.
- Catherine Rustin
---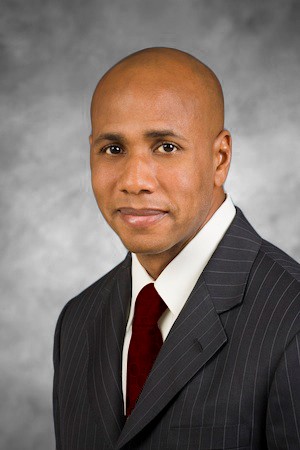 I have had the pleasure and opportunity to work with Veronica at MLMS Assistant over the past several months. Veronica is a highly competent, task orientated individual who has continually performed her duties and assignments flawlessly.  
As a business owner in the private sector, and with over 20 years experience in the public sector, it is easy to identify cream-of-the-crop talent, which is evident through Veronica's strong work ethic and can-do attitude.  
 I commend Veronica Pak for her support, hard work, and uncontested professionalism to all of us at Bedrock Real Estate Group.
- Scott Butler
---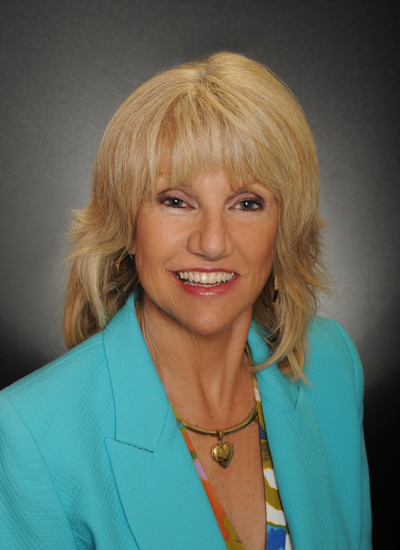 Veronica Pak made my first experience with MLMS go very well. She was warm, friendly and very helpful. She was so efficient that I just keep coming back for more. At first I was a bit overwhelmed by the choices and she was even helpful at that stage too. Every step of the way I have been a happy client and feel so blessed and happy to have MLMS, and Veronica Pak, to help me with all of my real estate marketing needs!
- Nan Lanros, Agent
---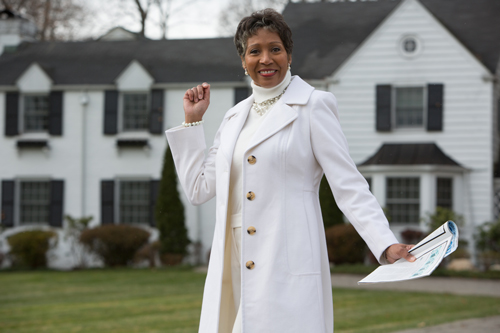 I am a full-time PROFESSIONAL agent who knows how to get results, and that is how I want my clients and customers to see me. I can hardly find time to do the things that I need to do, let alone the things that I really want to do. So, I decided to use MLMS Assistant to help me brand myself, and it was well worth the money that I spent.  Now, with their help, I am well branded.  I can keep my focus on who and what I want to LOOK like, and operate on a daily basis with consistency having the items I need at my figure tips.  I highly recommend this service.  They were courteous, professional and "service oriented."  ....Just what a busy professional agent needs. 
- Darleen McWilliams, Realtor, Keller Williams Elite
---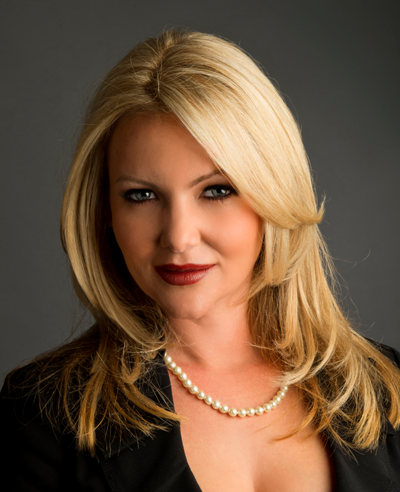 I've recently established myself as a Real Estate Consultant with KW, and began the journey of investigating various marketing companies to help support me in creating my branding. I was planning to move forward with a company that was only going to create a website for me that was going to cost more then $4,000. This of course did not include the multiple marketing collateral that I would need as a Realtor, such as flyers, brochures, postcards, business cards, etc.
Before I signed the dotted line of selling myself short and spending a fortune, KW emailed me one of their preferred vendors – The Michael Lewis Marketing Suite Virtual Assistants. 
 I cannot begin to describe how supportive, helpful, and specific to the needs of the Realtor - that the Michael Lewis team has been. Not only do they produce an especially sophisticated line of products, they provide a very affordable and time efficient turnaround, so that you can get your career off the ground running quickly and at the very highest level.
 Dallas Copsey has been a huge support in driving my objectives and incorporating the right team members to service my needs.  He has gone above and beyond to assist me.
- Tiffany Yacullo, Realtor
---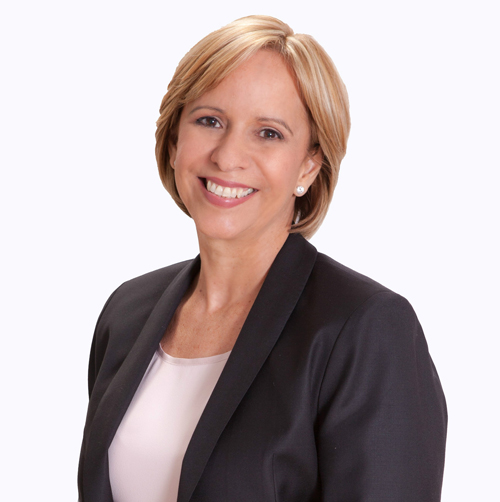 Good evening Ms. Brittany,
This email is in regards to Tina Miller. I am a customer and in the years I have been in business I have never experienced such an amazing professional person like Tina Miller. She is so helpful and so professional, knowledgeable and has all the good qualities an employer would want. Good employees are hard to find. 
-Maria C. Prieto, LCAM, PA
- Maria C. Prieto, LCAM, PA
---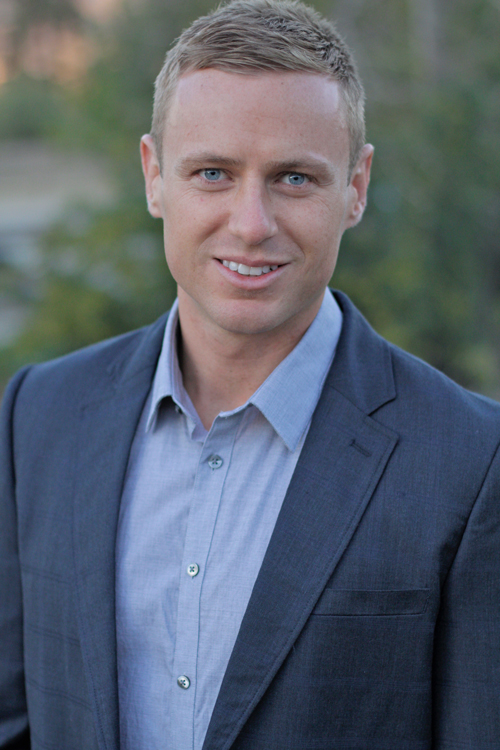 Truly impressive teamwork and product! 
I knew it was time to revamp my marketing. After some resistance and hesitation I finally pulled the trigger on hiring Michael Lewis and his team affiliates to support me in my new marketing venture. For lack of better words… Wow! True professionals on all fronts. Tina was an absolute pro and a pleasure to collaborate with on all of my marketing needs. Thank you Michael, Tina and everyone involved in making this an awesome experience!
- Jared Musser
---
MLMS Assistant has become an invaluable asset in my business. At first I was hesitant to change from the vendor I used but Tina Miller and the rest of the team at MLMS have proven to be creative, professional, flexible and affordable. We constantly get compliments on the pieces they provide and I get the results my team needs. Whether Flyers, postcards or presentation and marketing pieces they are extremely fast and competitively priced. 
Thanks for a job well done.
- Paul Vyhnalek
---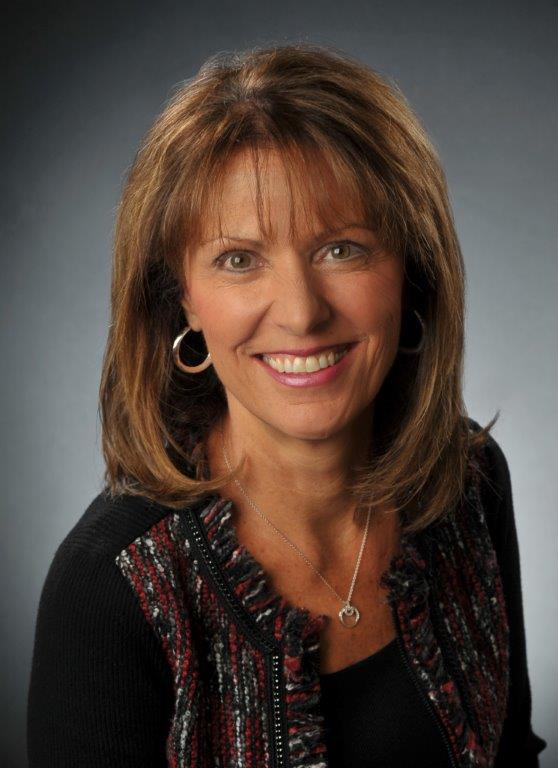 I just wanted to share my satisfaction with MLMS Assistant regarding our contact – Candice Santos, Director of Business Development.  Candice has been there every step of the way to help me as I have been redesigning my marketing for myself and my team.  Her assistance has helped save me countless hours of my time and made my business life so much easier!  How wonderful to just send a request her direction for a mail-out and have it done and mailed with no stress on my part.  She even set up my kw.comwebpage at www.thesusanfrederickteam.com  – something that I probably would still be trying to figure out :) 
Thank you Candice, MLMS & MLMS Assistant, for your highly professional products that keep us in front of and constantly in the minds of our client-base.
- Susan Frederick, Former Team Leader, Agent, Austin NW
---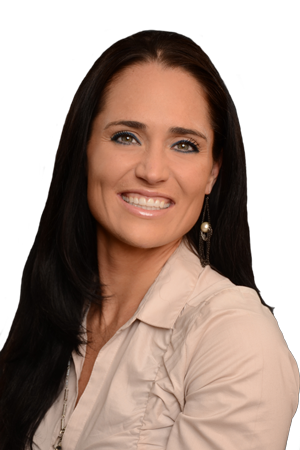 Candice and MLMS Assistant have gone above and beyond when it comes to our business.  She is always there when we need her and is very prompt in returning emails and answering any questions we have.  It seems no task is too large for her and her team.  MLMS Assistant has done wonders for our business as far as revolutionizing our marketing.  Candace and her team are highly reliable and I know I can always count on her to get the job done in not only in a timely manner, but also exceeding our expectations.  Now that our team has developed a relationship with Candice, I wouldn't even consider of taking our business elsewhere.  She and her team meet our needs and more.  We couldn't be happier with the service they provide!
- Regan Lieser, Agent, Austin NW
---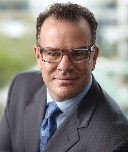 Dallas is an incredible asset to the Michael Lewis Team. I am a personal friend as well as colleague of Michael's so I am really protective of his brand and I hold his people to the highest standards. Dallas was informative and completely knowledgeable about the product. Not only was I completely satisfied with the information I received, but, his follow up was exemplary. He called when he said he would call, to the minute. I would wholeheartedly recommend Dallas as your MLMS Assistant representative. He is awesome and Michael and team are more awesome for having him!
- Charles Banfield, Team Leader, KW Glendale-Americana
---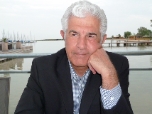 Hiring MLMS Assistant was my smartest move this year!  My time is very important to me and I realized that I was spending my precious time on tasks I wasn't good at.  I was feeling frustrated and honestly wondered if I was in the right business. When I was introduced to MLMS Assistant by another agent in the office I decided to give them a try. Having them by my side has been a huge support and my stress has been greatly reduced.  They do things in a fraction of the time it would take me to do the same thing and they do it with professionalism and a great attitude. I now focus on what I am best at, meeting with people and allow MLMS Assistant to support me in the details.
- Roohi Taft, Agent, Westlake Village
---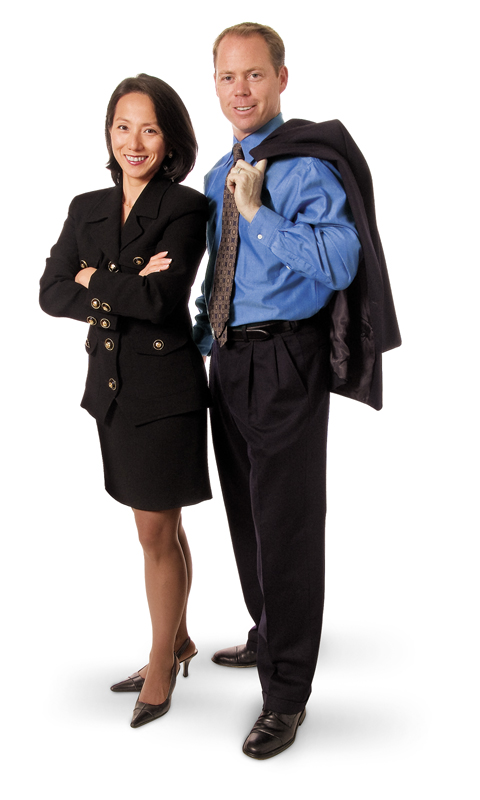 Dear MLMS Assistant,
Candice Santos has been assisting me for nearly a year now or perhaps more and I have been extremely impressed with the high quality work and attention to my projects. I'm also very impressed with her excellent response times. She is very personable and great to work with. 
- Kevin Kieffer, Broker Associate